The press conference of listing of new Norco brand trademark is grandly set sail here!
Long 6-year road to entrepreneurship, long years are always related; Mo Qian road is ignorant, Lacey. Who knows you? On August 18th, the International Conference Center of Huaxi Hotel in Qingdao was filled with laughter and songs. A press conference on the listing of Xinnuoke brand trademark, Qingdao's first trademark intellectual property created by disabled entrepreneurs, set sail here! Zhou Nuo and Wu Dapeng, famous hosts of provincial and municipal mainstream media, jointly presided over and solemnly announced the opening of the meeting.
Qingdao Xinnuoke New Material Technology Co., Ltd., a subsidiary of Qingdao Xinnuoke Holding Group, is not only a well-known enterprise in Laixi, but also a high-tech enterprise in Qingdao. It is also a civilian military enterprise with military equipment qualification. The medium temperature wax for casting produced by the company is at the leading level at home and abroad. It is one of the few private military enterprises.
The press conference of the day kicked off in the happy opening dance "Water Drum".
Sun Jianbo, Vice Chairman of the China Association of the Handicapped and Deputies to the National People's Congress, Guan Aihong, Secretary of the Party Leadership Group of the Qingdao Federation of Overseas Chinese, Niu Xudong, Vice Chairman of the Qingdao Federation of Overseas Chinese, Sun Huanwei, Vice Chairman of the Laixi CPPCC, Gao Ge, Professor of the Beijing University of Aeronautics and Astronautics and Director of the Institute of New Aircraft Technology, Shen Yingjia, Professor of the China Aviation Industry Expert Committee, Ding Ruihai, Director of the Rural Affairs Bureau of Laixi Economic Development Zone, and Liu Guojiang, Deputy Director of the Laixi Bureau of Industry and Information Technology, Qu Guangjun, Deputy Director of Laixi Municipal Market Supervision Administration, Teng Zhenrui, President of Laixi Sub branch of the People's Bank of China, Wei Hong, President of Laixi Sub branch of Qilu Bank, Zhang Yuejin, President of Qingdao Disabled Entrepreneurs Association, Xie Zhengbin, Vice President of Qingdao Overseas Chinese Merchants Association, Wei Shenli, General Manager of Russia KTE Group, Wei Shan, Senior Partner of Shandong Wenkang Law Firm and Secretary General of Qingdao Overseas Chinese Chamber of Commerce, Wang Bin, insurance broker of China Jiazhaoye Group, Wang Wei, editor in chief of the cultural publicity department, Liu Dehua, director of CCTV, Shao Bin, chairman of Qingdao Xinnuoke Holding Group Co., Ltd., Li Hua, chairman of Huaxia (China) Intellectual Property Trading Center, Ma Guolun, chief operating officer, Zhang Junlin, director of the president's office, and Li Qingchun, director of the cultivation and development department, More than 40 leading guests, including Xu Jiaojiao, director of the Administration Department, and more than 600 representatives from all walks of life across the country witnessed the news conference
Shao Bin, the founder of the brand of new Norco trademark assets, first delivered a welcome speech. In his speech, he said, first of all, on behalf of all the staff of Xinnoco, I would like to express my heartfelt thanks to the governments at all levels, competent departments and friends from all walks of life who have cared and loved us for a long time!
Since its establishment, Sinovac has been focusing on providing customers with high-end medium temperature wax for precision casting, insisting on gratitude, pragmatism, innovation and efficiency, and has made today's brilliant achievements through continuous technological innovation and continuous breakthroughs. Today, Sinovac successfully landed in the capital market through the Hong Kong Huaxia Intellectual Property Center, which is an important milestone in the company's development process and also a new starting point and new power. We will firmly grasp this precious opportunity, continue to work hard as always, improve the sustainable development and innovation and upgrading ability of competitive products through the realization of fund-raising projects, continue to achieve rapid growth in performance, and maximize the win-win situation of customers, employees, society and shareholders!
At last, Shao Bin sincerely hoped that everyone would continue to care about and support Xinnoco. He said that we would work hard to build Xinnoco into a high-quality listed company with strong sustainable growth!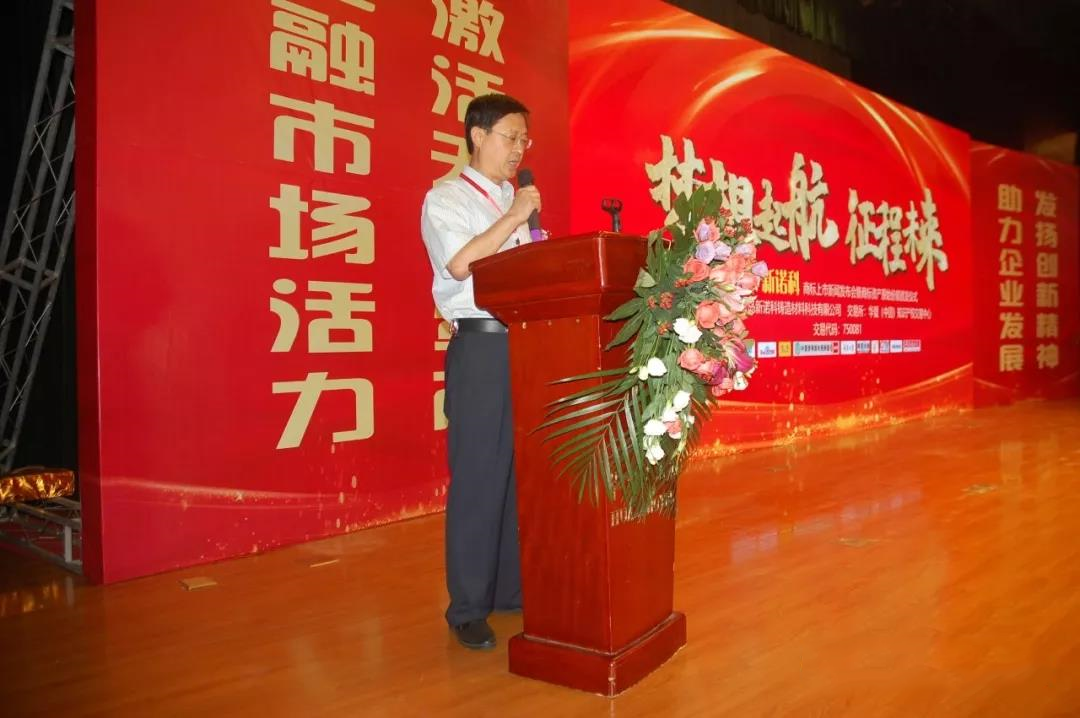 Sun Huanwei, vice chairman of the Laixi CPPCC, who has always cared about, supported and witnessed the growth of Sinonova, said in his speech that he was very honored to be invited to participate in the intellectual property listing ceremony of Qingdao Sinonova Holding Group Co., Ltd. Here, on behalf of all the guests present and all sectors of society, I would like to extend my heartfelt congratulations to Xinnoco and Chairman Shao Bin! And I wish the listing and opening of the intellectual property of Xinnoco a great success!
President Sun pointed out that Sinovac is a well-known enterprise in our city, one of the high-tech enterprises in Qingdao, and one of the local enterprises with military equipment qualifications. The company's production of medium temperature wax for casting products is at the leading level at home and abroad, and it is also the maker of national standards, military standards, and industrial standards for medium temperature wax for casting. The company has a sound governance structure and good business level, making an important contribution to the prosperity of the economy of Laixi region.
In particular, President Sun pointed out that in recent years, Laixi City has actively implemented macro-control policies, seized development opportunities, overcome various difficulties, and achieved rapid development of the national economy and all-round social progress. The main economic indicators have climbed year after year, which has set foot on a "fast road" of sustainable development. Our enterprise shoulders the arduous mission of benefiting the local economy and prospering the city's development. In this process, we need the joint efforts of all outstanding enterprises. Xinnoco has played a good exemplary role for our city's enterprises in the innovation path of industrialization and industrialization, new materials and new technology development. We believe that excellent enterprises will certainly welcome more market opportunities and shoulder greater social responsibility. In the future, not only Xinnoco, but also the whole city of Laixi will integrate into the national economic construction with a more active and innovative outlook.
When talking about how the government can create a good environment for enterprises and inject new vitality and power, President Sun confidently said that the Laixi Municipal Government has been actively supporting and promoting the listing of high-quality enterprises and supporting enterprises to accelerate their development, become better and stronger through the capital market. Xinnoco has become a new business card for the construction of modern Laixi. We are also willing to provide better services for the sustainable development of this enterprise, and build Xinnoco into a new noco in Shandong, China, and the world! Standing in front of the historical opportunity of new materials and new technological revolution, let China's independently developed and produced medium temperature wax for casting stand proudly on the world precision casting stage. I believe that with the rapid economic development, accelerated urbanization and continuous improvement of people's living standards, New Norco will surely usher in a new round of development climax relying on the capital market!
Chairman Sun finally pointed out that he hoped that in the future market, Sinonova could repay the society with high-quality products and services, and repay shareholders with more excellent business performance, so as to establish an excellent image in the capital market. Once again, I wish Xinnoco the stronger and better, and write the most beautiful market picture with sincerity and wisdom!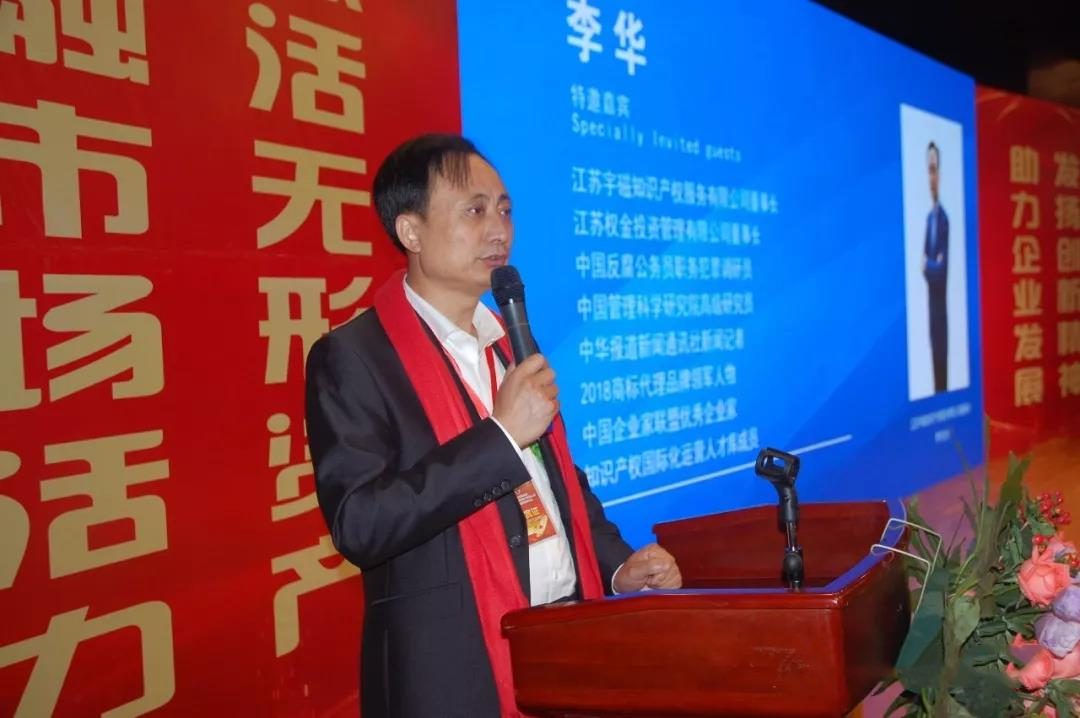 Li Hua, Chairman of Huaxia (China) Intellectual Property Listing Trading Center, also delivered an important speech at the press conference that day. He said that 2019 is a key year for China to further open up and reform and implement the innovative development strategy. In July 2019, after the evaluation by the national intellectual property authority, the total value of Xinnoco's trademark intellectual property reached 300288800 yuan. In this year, the reform of intellectual property government institutions and the establishment of the Intellectual Property Division of the Supreme Court, industrial enterprises strengthened intellectual property work, and intellectual property competition in Sino US trade. China is in a critical period of great development, creation and construction in the field of innovation and intellectual property. Today's brilliant achievements of Xinnoco benefit from Xinnoco's spirit of struggle and innovation through six years of ups and downs, as well as the care and support of Party committees, governments and all sectors of society.
At 11:18 a.m. on the same day, Shao Bin, Chairman of the Board, Gao Fei, Vice President, Zhou Xiangdai, Vice President of Technology, Wang Weidong, Chief Operating Officer, Ren Tao, Assistant Chairman of the Board, took the stage as the representative of the enterprise and the sponsor of the listing, Li Hua, Chairman of Huaxia (China) Intellectual Property Trading Center, Ma Guolun, Chief Operating Officer, Zhang Junlin, Director of the President's Office, Li Qingchun, Director of the Cultivation and Development Department, Xu Jiaojiao, director of the Administration Department, jointly launched the official listing of the new Norco trademark, marking the official landing of the new Norco trademark in the intellectual property capital market.
258 mainstream media, including one hundred media along the the Belt and Road, CCTV International Channel, Financial Channel, People's Daily, Xinhua Network, China.com, Toutiao Today, International Online, China Business News Network, National Ocean TV, CCTV Silk Road TV, China Farmers TV, China Dream Network TV Channel, Science and Technology Daily, China Economic Times, Sina, Sohu, Baidu, Netease, The press conference of the day was reported on the spot.